Modifying Your Profile
From the home screen, click the My Account menu to manage your account settings after you have logged in:

From here, choose Preferences to set a profile picture and update personal details.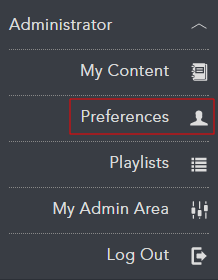 Preferences
Your preferences allow you to change personal details. Click Change Pic at the right to select a new profile picture from a list of images.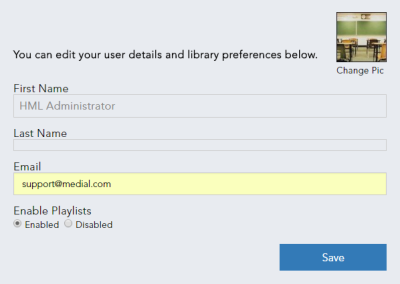 If

MEDIAL

is integrated with the system-wide directory services (Active Directory or Lightweight Directory Access Protocol), the values are

not

editable. Otherwise, you can edit the first name, last name, and email address.
You can set whether you want to use playlists, and what you would like your default playback quality to be.
Admin Area
If you have upload and administration rights to any categories, you will also see the notifications area. If you are a system administrator, the My Admin area provides access to the administration functions.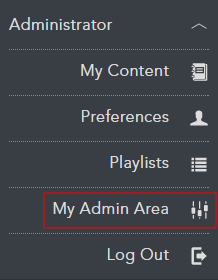 For details about MEDIAL administration, refer to the section Administration.